The Repairing Mantis is a narrative horror game that lets you experience the disturbing, violent (yet absurdly poetic) nightmare of a mantis on a mission to repair a bridge made of flying squirrel flesh.
You experience the surreal nightmare of an insect. A squirrel tries to
fly. An alligator is going through an existential crisis. A bridge made
of flesh is broken.

This bridge eats squirrel's parts.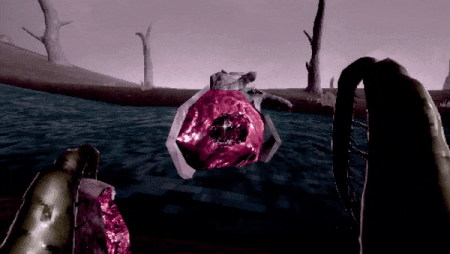 This surreal universe can turn out disturbingly relatable. It's a dark
existential experience that can be interpreted in many ways.
As a praying mantis, you explore an eerie world, meet animals, collect dreams, and make impactful decisions.
Play as a praying mantis
Exploration game with casual mechanics
Interactive story with 2 different endings
Disturbing, violent, and poetic story
Meet depressing squirrels
Playtime of about 1h
– "it's so aesthetically and tonally unsettling"
– "When the credits roll you will be thinking about the game, and yourself, and if you should have done it differently"
– "It's a unique, creative, and well done dive into a mind in crisis"
– "The experience of The Repairing Mantis is heavy and relatable." – Dread XP
– "The Repairing Mantis, which seems to embody the dichotomy between hope and despair better than many other games that have tried harder." – TechRaptor
– "It's dark and dreary and hits very close to home." – GamEir
This game is intended only for mature audiences. It includes violence, blood, and gore.

Also, if you are sensitive to one or more of these themes, please do not play The Repairing Mantis :
– Depression
– Suicide
– Self-harm
– Emotion manipulation
– Death
– Animal cruelty
This list is not 100% exhaustive. If you have any doubts, it's safe to assume that this game is not suitable for you.

Be safe.